Stephen Curry: "I always wanted to be Allen Iverson."
Unlike modern times, there were not so many recreational activities to indulge in. When life was less tempting and demands less individualistic, all I could do was to wrestle with my homework or to explore the campus with curiosity. Just imagine a world without the intrusion of smartphones and you would agree with my whims.
04 singer: Jay Chou
I guess you heard a lot about Jay Chou too because he`s so incredibly famous in China.
He grew up in a single-parent family. When he was littel, Jay didn`t get good grades at school. His mother was really concerned about him, but he just looked on the bright side. When he felt down or lonely, he looked for nice musci to cheer him up.
He was kind of average-looking so no one really expected him to make it as a singer. he wrote songs for many popular singers like Karen Mok and Vivian Hsu.
Jay released his first album "Jay" fifteen years ago. His soft voice was so unique and this album turned out to be an instant hit.
His music is always original. That`s why many young Chinese simply adore hime. His latest album "Opus 12" is, again, a smash hit.
Jay`s music blends many elements, like R&B, hip-top, and folk music. Recently, it seemed like he was really into giving his songs some traditional chinese appeal, like he did in "The Porcelain".
Young people are just crzay about him and tickets to his concerts always sell out in just a couple of hours..
斯蒂芬库里:"我一直都想成为阿伦艾弗森。"
Naturally, basketball had dominated my life. I was a reticent person in private, however, when on the court, I was overwhelmingly focused, concentrating on the bigger picture. Then I participated the basketball team in my class in high school, I was so lucky to have a bunch of teammates who stood up and won the championship with solidarity and persistence.
07 historicia people
Sun Wu was one of the greatest military theorists in ancient China. I don`t know about you, but I have read the Art of War many, many times. His theories have profound influence on today`s military and business leader`s decision-making.
He lived in an age of war about 3,000 years ago. Sun Wu worte loads of books about military theories. When the ruler of the state WU asked Sun WU to show his theories by training ladies of his court, those beauties kept laughing at Sun Wu as he gave them orders. Sun Wu had two of them executed immediately, then none of the others dared to laugh again. Finally they were trained well enough to go into battle.
Sun Wu was appointed as a general bacause of this. From then on Sun WU lead his armies with great success. His military theories covered a lot of ground, incuding the factors that decided who would be the winner, how to defeat the enemy without even fighting a battle, making the best use of the situations and guiding the struggle to victory.
His theories were created thousands of years ago but they are still very useful today. Amazing, huh?
凯文杜兰特与阿伦艾弗森
Since graduation, I always remember my faith in Where Amazing Happens. Deliberate practice, perseverance and self-reflection constitute the cornerstones for Yao as well as all the greatest superstars.
08 entrepreneur: Bill Gates
Let me talk about one of the richest guys in the world, Bill Gates. Actually, I guess you know more about him than I do. But... anyway, let me give it a try.
When Bill way littel, sometimes when his mother asked him what he was doing simply replied he was thinking. An unusual answer for a little kid, huh?
At age 13, Bill Gates started programming computers. Later he went to Harvard Law School, only to drop out his junior year. He started a computer software company called Microsoft. He hoped there could be personal computers in every home and every wordplace.
His dream was to create software technology that would be inexpensive and easy enough for everyone to use. Bill gates also wrote a famous book called The ORad Ahead, which clearly expalined the value of computer technology in modern life and made predictions about the future of computers.
Microsoft has become the leading business in the world, which had made Bill and his wife the richest couple in the world. But they did much more than just becoming rich. They established a fundation to help people suffering from poor health..
斯蒂芬库里与阿伦艾弗森对战
Every time when we were ready for the game at that tunnel, ready for getting to the court. It was out that there was so many unknowing, maybe a victory, maybe a loss, maybe a career high, maybe a career ending.

But no one doubt we will run out there and fight for the city not only because we are the greatest teammates around us, but also we have great fans here.
02 fitness club
I`m going to talk about the fitness club I belong to.
Last summer, I felt really out of shape. A friend of mine told me some exercise would get me back in shape. So I went to this fitness club. It was open from 9 a.m. to 10 p.m., and it offered a variety of memberships. They also had a three-day guest pass for first-timers. I`d never been to a gym before so they recommended their "8-week beginner`s plan".
It turned out that the club was pretty cool. It had lots of good machines like the treadmills. exercise bikes and steppers. All the equipment was brand-new. It also offered Pilates and yoga classes. And with the membership I could use the swimming pool for free.
When I first started working out there, my body hurt all over. But then I got used to the exercise, and now I`m feeling pretty good. Sometimes I ask the trainers for some advice. They are real experts and always give me sound advice.
My one-year membership cost me 1.500 renmibi - kind of expensive, right? because I`m getting my money`s worth.
Kevin Durant: "Please tell me that Ai's retirement is not true!"
I am much indebted to basketball that leads, enlightens and connects me to the world where amazing happens.
03 a famous person: Faye Wong
I would say Faye Wong is still my idol, despite the complaints about her performance at the New Year`s Eve gala.
Faye was born and raised in Beijing. Her father took her to Hong Kong when she was 18. At first, she went to modeling classes because she was tall and slim. But she soon lost interest in modeling. Faye enjoyed humming tunes because she felt it was relaxing.
A songwriter noticed that and was really impressed by her voice. So he encouraged her to sign a recording contract. Faye released her first album at the age of 19. Then a very important album was produced. Several songs in this, album became gib hits amd won awards for her. So far, practically all her albums have been really well-liked.
Unlike other singers in Hong Kong, Faye ignores the press. And that gives her some bad-firl appeal, which I find really attractive.Faye is not only a talented singer but alos a great actress. A couple of years ago, she even won a best-actress award.
Although some people felt disappointed with her performance at last year`s New Year`s Eve gala, I still adore her "rebel" image. She never treats the press well but the press has to respect her for her incredible talent..
凯文杜兰特:"请告诉我Ai退役这件事不是真的!"
Six months ago, he was honored to become the first Asian athlete to join the National Basketball Hall of Fame Class of 2016 with Shaquille O'Neal and Allen Iverson. It was a memorable recognition for his contribution to the development of world basketball.
05 instrumentalist: Yo-Yo Ma
Yo-Yo Ma is one of the most renowned cellists in the world. His father gave him lessons on the cello when he was just four. When Yo-Yo Ma was nine he had the opportunity to study at the famous Juilliard School of Music in New York.
Now he`s considered to be one of the greatest cellist in the world. He tours the world playing his cello. When he performs solo, he likes to play classical musci. But he has recorded country music, traditional Chinese musci and African music as well and actually, he`s always looking for new ways to express himself.
He also likes to perform on stage with other artists. Wherever he performs, people are moved by his music. Sometimes the effect is so powerful that many audience members are moved to tears. And he always receives thunderous applause and cheers at the end of his shows.
He`s a really talented guy...
Greg Popovich: Everyone is saying that they should compete on the same level, but he is an opponent from hell. I don't care how high or how many he is. He dedicated his body to basketball.
As Kobe held ball and accelerated to the painted area with his agile move, Yao quickly cut his path. They collided, and unfortunately Yao fell to the ground as if he was in great pain. I held my breath and could not dare to imagine the worst outcome. After a quick review by the doctor, he was suggested to leave the court when the fourth quarter was impending.I could hear his agonizing heart and prayer. As a professional player, he had worked miracles to lead his team into the semifinal for the first time in his career. If he could not persist, it was highly possible that his team would fall into pieces and go home as expected by those scoffed them at the beginning. Beating the formidable LA Lakers was a dream to them.
B organisation and individuals
斯科特皮蓬
In Feb.23, 2017, some not-so-breaking news ignited me that Yao Ming had been elected the new president of Chinese Basketball Association.
01 an organisation NBA
I`m going to talk about the NBA, which stands for the National Basketball Association. It`s probably the most renowned sports organisation in the entire world.
As far as I know, currently the NBA is made up of 30 teams from America and Canada. The organisation was founded in New York like 60 years ago. At first, things were kind of tough, but these days, it`s one of the most influential sports organisations in the world.
There are tons of basketball buffs in China and that`s why NBA has such a huge following here. Some NBA games are even played in China and the tickets always sell out like 20 minutes.
I don`t know ehay but sometimes in China, live broadcasts of the regular season or playoffs stop being aired all of a sudden. And that really bothers me. Well, it`s good we still have the Internet.
My favourite basketball plays are Jeremy Lin and Kobe Bryant. They are really cool. I admire them not just for their successes, but also for their spirit, you know, their sportsmanship. They have been named the MVP many times, which made them real legends in my eyes.
The NBA is a legend, too. No doubt about it, because it`s so successful in terms of making money. And more importantly, it`s entertaining. I hope more NBA players will come over to China and show us their amazing basketball skills.
James Harden: "With the legend of living."
Before I was a junior student, my energy desperately called for outlets other than routine studies. It was then that I fell in love with basketball.
06 artist: Vincent van Gogh
Vincent Van Gogh is now considered to be one of the greatest painters because og his profound influence on modern art. His most famous masterpieces were the Sunflowers and the Starry Night.
Van Gogh was born and grew up in the Netheralnds. He was a compassionate person and had great sympathy for the poor people there. He even gave away most of his own thing to the poor, but then got fired by his boss and had to rely on his brother for money.
van Gough painted farmers and workers. He was incredibly talented and creative., instead of trying to copy what he had before his eyes, he just used colours freely in order to better express his emotions.
Later he moved to Paris, where he sold none of his works. Van Gogh was poor and had serious illnesses. In the end, he suffered so much from his illnesses that he took his own life with a gun.
As a painter, he sold only one painting during his lifetime and was little known to the art world at the time of his death. But his fame grew fat after his death. I admire him not just because of his talent. Actually he`s much more than a great painter. He`s one of the greatest cultural heroes of modern times..
Dreams are no longer young, when youth is no longer crazy, when courage is no longer frank, when the year is no longer circulated, when faith is no longer glorious, when we are at the end of the world, but never forget to leave a brand, Ai you for a moment, the executive lifetime.
I will never forget the scene. It was so mesmerizing and inspiring that even today, I could recollect all the details of his return.
永远的偶像,永远的答案,我会终艾一生!!!
---
詹姆斯哈登:"与活着的传奇在一起。"
Our generation rose with Yao Ming, his team Houston Rockets and everything that liberated our hearts and souls- the incredible comeback with 13 points in 35 seconds by Tracy McGrady, the consecutive loss to Utah Jazz in the playoffs in 2005-2007, the 22 winning streak in 2008, etc.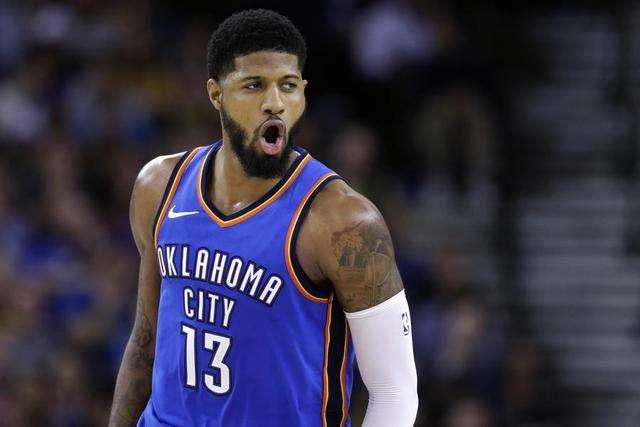 Since his retirement in 2011, Yao has shifted his role into an ambitious businessman and an aspiring power in precipitating the revolution of China's basketball cause.
保罗乔治:"除了科比外,最崇拜艾弗森!"
Gradually, my skills honed as I realized the best technique to learn was to imitate the best players in the world. Then Yao Ming was the national pride when he was the No.1 pick in the 2002 NBA draft,and it was at that time that I became obsessed with NBA.
那艾弗森的退役,NBA球星都说了些什么:
As the slogan goes,
梦想不再年少,当青春不再疯狂,当勇气不再坦率,当年华不再流转,当信仰不再荣耀,当我们各自天涯,却终不忘曾经留下当烙印,艾你一瞬,执者一生。
Fifteen days ago, in his jersey retirement ceremony in Toyota Center, he emotionally expressed his heart: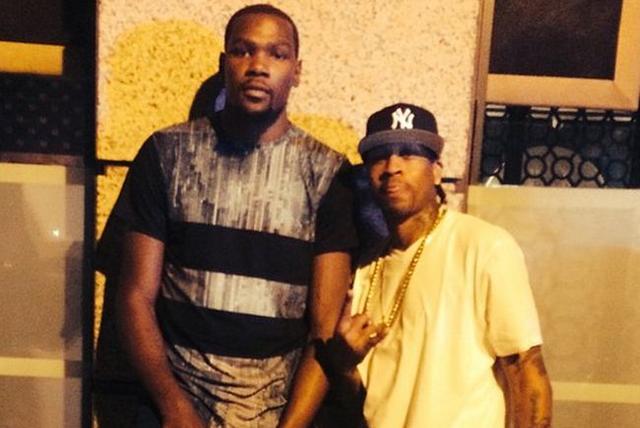 As my heartbeat paced, several team staff intended to escort him to the locker room, but after mental and physical conflicts, he finally convinced himself and his team that it was his ultimate opportunity. He struggled to stand up and limped to the court. This scenario in the tunnel of Staples Center was completely broadcast. I cried at the thought of his professionalism and mentality.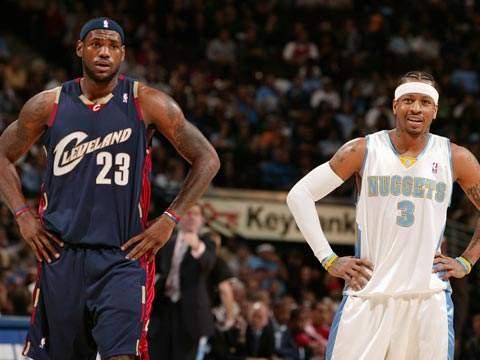 Many thanks to all.
Michael Jordan: With his size, people think that he can't do many things, but he uses actions to prove that people are wrong. He is a great player and no one can deny it.
Hope we are all inspired~
艾弗森与乔丹交锋
More often than not, I would stick to the selected videos on my idols' trump cards, fade-away, left-hand dribbling and crossovers. After perusing the details and games, I would team up with my friends to challenge those college students and even teachers to demonstrate ourselves during summer vacations. We were superior, even in the eyes of our opponents.
波波维奇
By 2007, the connection between NBA and China had sparked popularity of basketball.
无数次观看艾弗森的视频,那个经典动作总是在我的脑海中浮现:艾弗森将自己的手放在耳边,在这块熟悉的球场倾听全场球迷的欢呼。不变的忠诚,一生的信仰!艾弗森的退役让多少人流下了眼泪,他的职业生涯得到了多少球员的尊重!!!
---
~~~~~~~~~
Photo: Basketball Court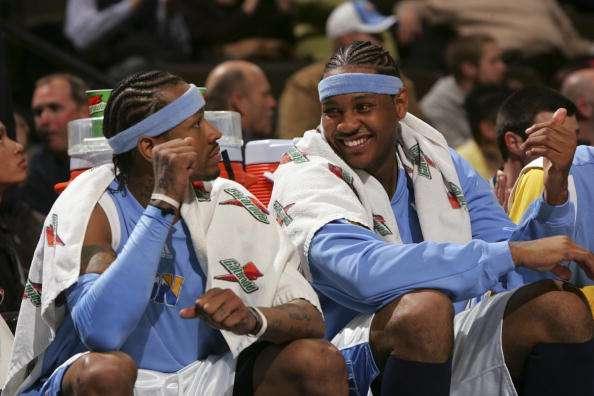 Needless to say, he was the reason that we fell in love with NBA at the beginning.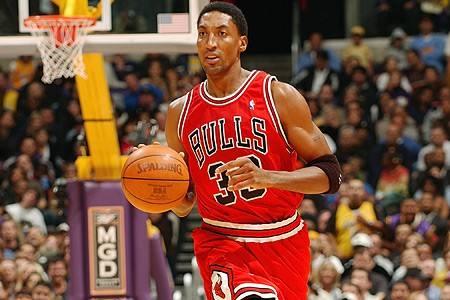 姚明名人堂演讲中字完整版:姚氏幽默再现,开涮艾弗森逗笑全场! - 腾讯视频
格雷格波波维奇:每个人都在说应该在同等下竞争,但是他却是一个来自地狱的对手,我不管他到底有多高或者有多重,他把自己的身体奉献给了篮球。
---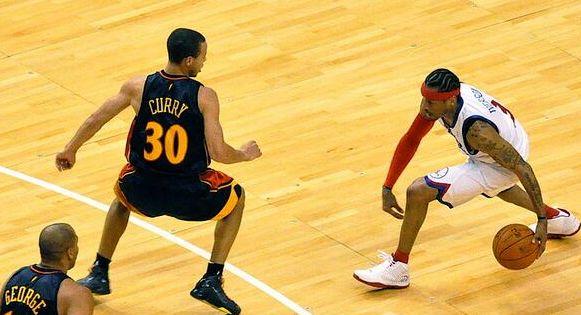 In college, competing with my peers were so enthralling that I would play basketball whenever possible. It relieved the overpowering stress and placated me in times of despair and difficulties. Four years went by, it has become my habit of digesting the latest highlights and commentaries of NBA, which gave me a laced rush of basketball showtime.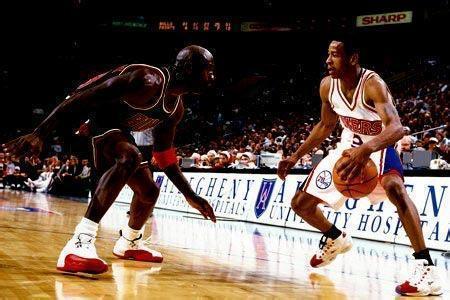 ---
队友
It was the first game in the Western Conference semifinal in 2009, Houston Rockets versus Los Angles Lakers. The game was particularly intense after repeated leading shifts. Houston Rockets had showed such tenacity that even Kobe Bryant struggled to exhibit his prowess, middle-range jumpers, to catch up with the score. After sweeping the Portland Blazers in the first round, Yao Ming and his teammates gained much momentum and demonstrated its preparedness in every offense and defense tactic in this series, even without the assistance from Tracy McGrady.
Forever idol, forever answer, I will end my life
Where Amazing Happens.
This 's my house
In my generation, basketball was all the rage and every boy aspired to be the charming prince and loved the fantasy of Slam Dunk. Through the spectacular performance and stunts in animation, I came to realize that maybe I could play basketball at last.
学阿伦艾弗森动作
---
That Iverson's retirement, what NBA stars have said:
These episodes have involuntarily taken me back to his bitter and sweet NBA career well as my stories with basketball.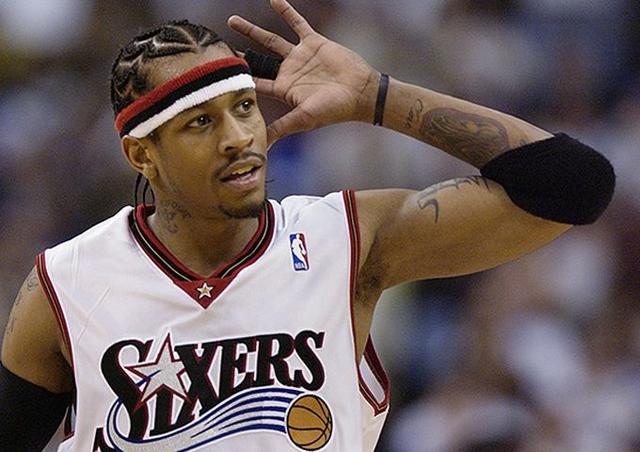 Yao finally announced his retirement in 2011. It was happening too soon for a great basketball player at his age. It was a pity for all fans and also for the world basketball cause. It seemed that Injuries and doubts obviated his chance of returning at last. Nevertheless, he did not regret this decision and his every moment in history.
Countless times I've watched the video of Iverson, the classic action always appeared in my mind: Iverson put his hand in his ear and listened to the cheers of the fans at this familiar stadium. Unchanging loyalty, a lifetime of faith! Iverson's retirement has caused many people to shed tears, and how many players have respected his career! ! !
I grew up with the companion of the amazing basketball.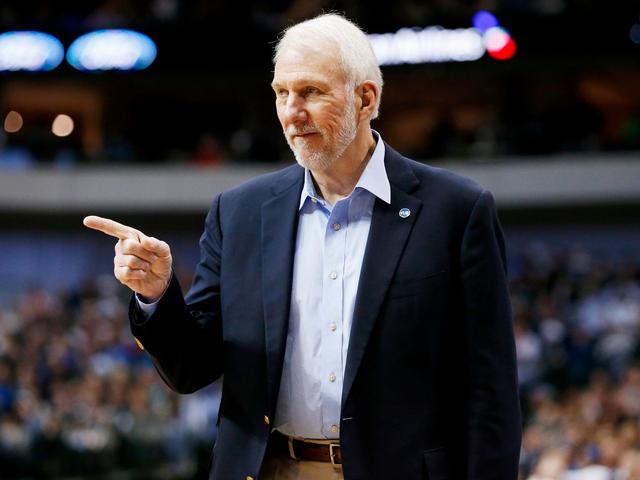 ---
Scott Pippen: For me, defending Iverson is indeed a tough challenge. His speed is too fast!
I started by playing with others, and practiced shooting, dribbling and every fundamental move. However, it was a time of less affluence. To procure the latest sneakers and magazines, I had to squeeze my pocket and save every penny I could before I went to the junior school in 2004.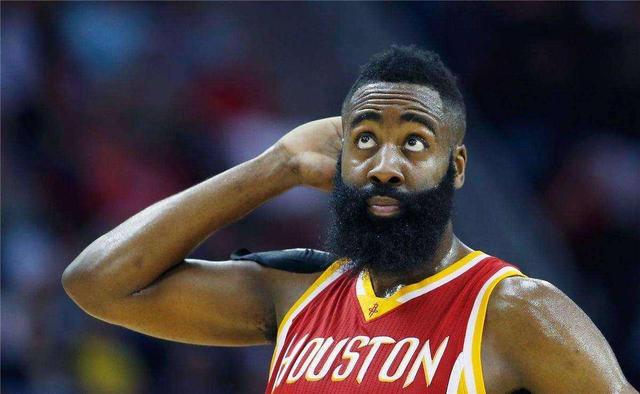 It was his finale in the NBA before he declared his retirement in 2011.
迈克尔乔丹:以他的身材,人们认为很多事情他都做不到,但是他却用行动证明人们错了,他是个伟大的球员,谁也否认不了。
NBA is a magical place and so is life.
保罗乔治
TMC and Yao Ming
勒布朗詹姆斯:他本身就是一个伟大传奇,是最优秀的球员之一,他在他那个时代留下了很多伟大的比赛,他的名字将随着篮球运动而永远存在,有没有戒指并不重要,因为他已经足够伟大了。
The crowd was all the more touched and unanimously gave standing ovation. His comeback motivated the whole team, and finally won the game with 100-92, however, LA Lakers regained itsadvantage and vanquished his team in the rest of the series when Yao had to quit the game with diagnosis of left-foot injuries that had cast a shadow upon his career.
勒布朗詹姆斯与艾弗森对战
Yao is much indebted to the incubator where he realized his childhood dreams and completed marvelous feats.
斯科特皮蓬:对我而言,防守艾弗森的确是一项艰苦的挑战,他的速度实在是太快了!
Of course, Yao was the center of everything and through his efforts, he had evolved intoapredominant center that any other team would design unique maneuvers to tackle with him.
Carmelo Anthony: His departure is really sad. He didn't take the initiative to go to this point. He can even be said to be forced. He used to be a talented player. He could still continue on the court. campaign.
卡梅罗安东尼:他的离开真的让人难过,他并不是主动走到这个地步的,甚至可以说是被逼的,他曾是那么有天赋的一个球员,他本可以依然在球场上继续征战。
LeBron James: He is a great legend and one of the best players. He has left many great games in his time. His name will always exist with basketball. It is not important to have a ring. Because he is already great enough.
Paul George: "Besides Kobe, I admire Iverson!"
本文由皇冠比分90发布于篮球比赛,转载请注明出处:关于艾弗森的退役
关键词: